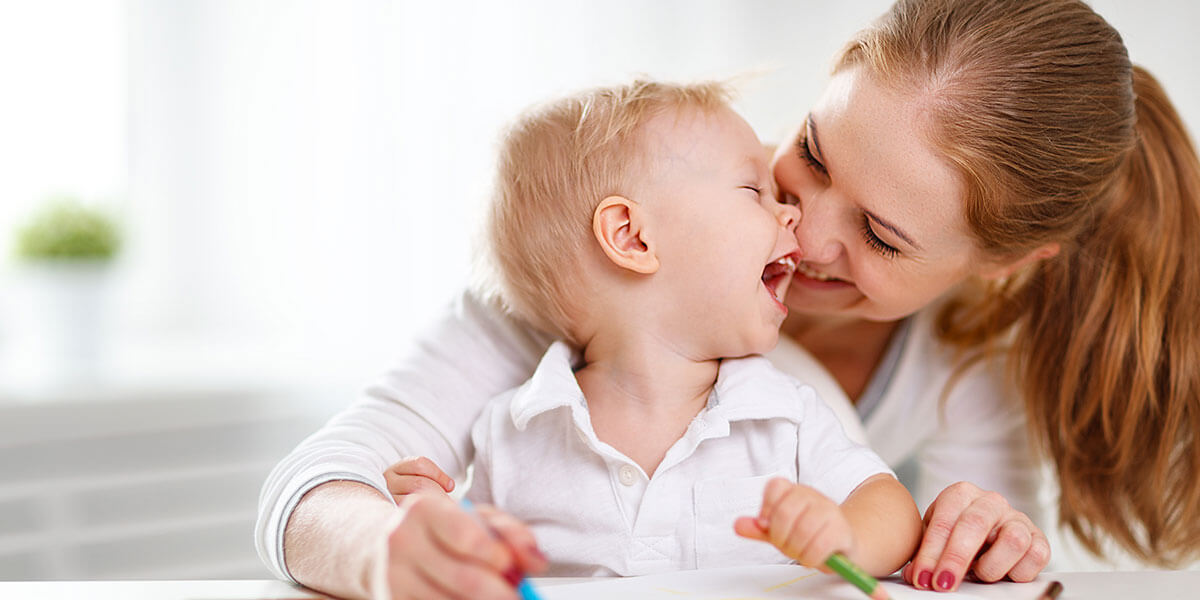 ---
Your Child's First Visit
---
It is recommended that a child have their first dental check-up by the age of 1. Your child's visits should begin early for more than one reason:
Many baby teeth remain until eleven or twelve years of age.

Baby teeth can quickly decay due to baby bottle syndrome. Often cavities form on the backside of the upper front teeth. The cavities are not visible by most parents until the decay spreads. Your pediatric dentist can suggest ways to avoid the problem. He can also spot problems early before they get out of hand.

Good preventive habits begin early.

Establishing a relationship with a pediatric dentist early helps if there is an accident and you are looking for emergency treatment.

Some issues you may face in the first year of life.

Early habits such as pacifier sucking are OK unless they continue too long or are done in excess.

It is recommended that bottle-feeding be discontinued at around 12 months of age. Leaving juice or milk in a bottle at naptime or bedtime is especially dangerous. If your child needs a bottle as a pacifier, place only water in the bottle.

You must begin cleaning the child's teeth as soon as they appear.

Your child's first tooth will likely appear around 6 months of age, give or take a few months.

Proper diet and fluoride considerations should be evaluated early to provide optimum intake of fluoride and nutrients for your child's developing teeth.
At your child's first visit, we will review the medical/dental health history form with you. We will get to know your child and help them to feel comfortable in the office by explaining what will happen during their visit, and showing them the tools and instruments we will use to help keep their smile healthy.
---
Can I go back with my child?
---
Absolutely! You are more than welcome to go into the room with your child. Often times after the child and parent become comfortable with the new surroundings, many parents will return to the comfort of the reception room while their child finishes the dental treatment. They are free to return at any time to check on their child's progress. For the safety and privacy of all patients, other children who are not being treated should remain in the reception room with a supervising adult.
---
What to Expect
---
During the first visit, a thorough head and neck examination and evaluation of your child's teeth and gums are performed. Radiographs (x-rays) are taken only if necessary. If no treatment is needed, your child's teeth will be cleaned and a fluoride treatment will be provided.
When you come in for your child's initial visit, please be sure to bring your child's dental insurance card and arrive early to fill out your child's initial paperwork if you have not already done so. We look forward to meeting you and your child for your child's first appointment!
---